Minimal Wave is excited to present a Cititrax Showcase, with three US dates scheduled for January 2015.
January 9th in New York, NY
Minimal Wave & The Long Count present…
A Cititrax Showcase
w/ An-i, Silent Servant, Veronica Vasicka, Further Reductions, The Long Count Cycle
http://www.residentadvisor.net/event.aspx?664569
http://www.thelongcount.com/
Secret location TBA
$15, $20, $25
23:00 - 07:00
January 16th in San Francisco, CA
Minimal Wave & Sure Thing present…
A Cititrax Showcase
w/ Veronica Vasicka, Silent Servant, (Special Guest TBA), Justin Anastasi & Rachel Aiello (Surface Tension), Aaron J (Sure Thing)
https://www.facebook.com/PublicWorksSF
Public Works Loft
161 Erie Street
San Francisco, CA 94103
21:30-
January 17th in Los Angeles, CA
Minimal Wave presents…
A Cititrax Showcase
w/ Special Guests
Further event details TBA shortly…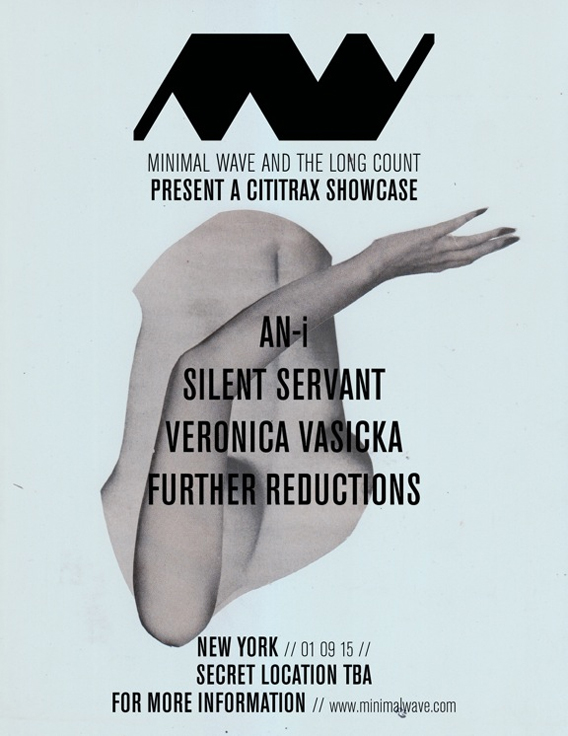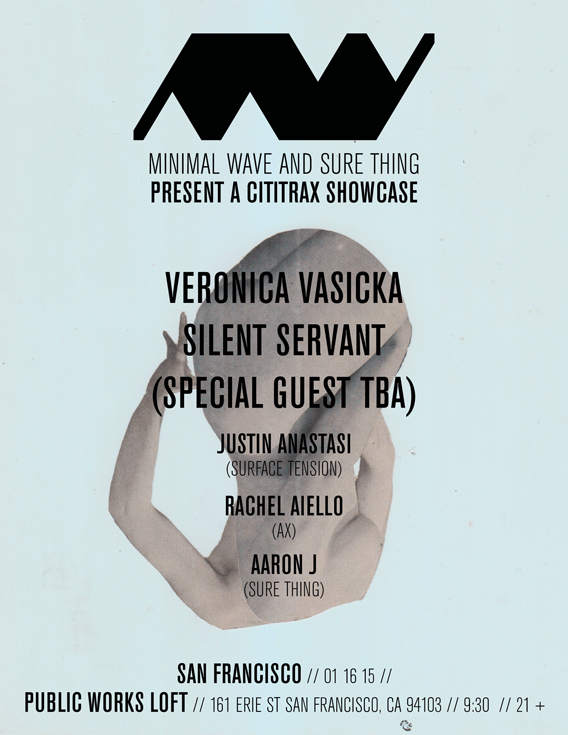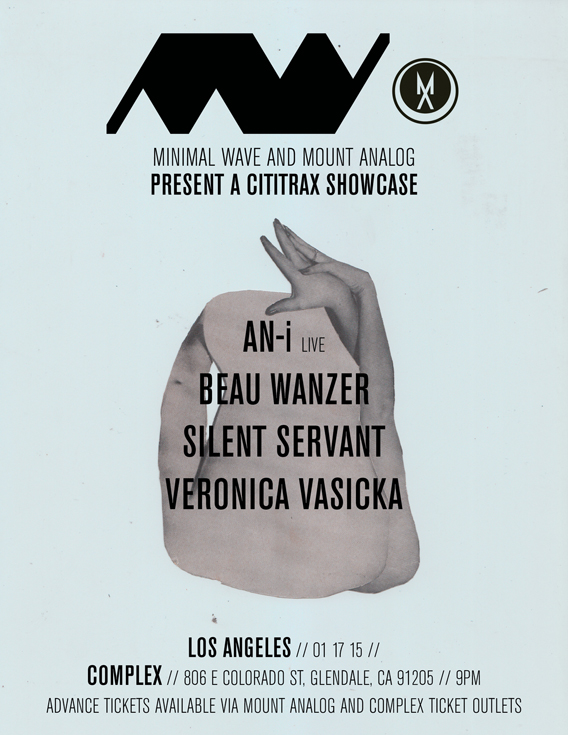 All flyers designed by Silent Servant / Silent Editions.
For all event updates, check the Minimal Wave Facebook.