This May, Minimal Wave will take an old sound in a new direction entirely, giving Futurisk's classic 'Lonely Streets' a modern shake-up through a remix package from current artists – to be released on MW's sublabel reserved for new music and old favorites, Cititrax.
Futurisk, an electro-punk group made legendary by their anarchistic records and explosive live shows, mysteriously disappeared from a thriving scene in 1984. With an electric and dynamically layered sound (created with pre-midi instrumentation), the South Florida group left an indelible mark in the crates of disco and minimalist collectors dotted around corners of the world, including LCD Soundsystem's James Murphy (who gave a complimentary wink to Futurisk in 2003 by using 'Push Me Pull You (Pt. 2)' on the delightful Colette # 5 DFA Comp CD). Minimal Wave's own history with Futurisk runs a few years back, starting first by including an unreleased 1982 version of the track 'Meteoright' on the label's 'Found Tapes' vinyl LP in 2007. Subsequently, Minimal Wave released the retrospective full-length vinyl 'Player Piano' LP to celebrate the band's 30th anniversary last year, culling material recorded between the years 1980 to 1982, with all of the tracks on their two 7-inch releases mixed in with rare studio recordings and early 4-track tapes.
The Futurisk 'Lonely Streets Remixes' includes remixes by four of the band's biggest fans, each of whom have a sound as iconic as the band themselves: Chris Carter (Throbbing Gristle, Chris & Cosey), Tom Furse (The Horrors), Prince Language (DFA, Editions Disco) and Complexxion from the UK.
"For the remixes, we wanted to make sure that they werent 'modernized' or 'techno' versions of the tracks, but remixes with the same analogue and dance/rock sensibilities of the time when the original tracks were created, utilizing those very same stem tracks. I believe we have accomplished this with the forthcoming 'Lonely Streets' Remix 12inch vinyl.
The first remix 12inch will be dedicated to the track 'Lonely Streets,' with a remix by synth legend Chris Carter, whose version is one that I would have dreamed of doing back in 1982, had we the time and funds and equipment. Prince Language's version captures the feel of the song beautifully with the utilization of all the stems, especially the real drum tracks that were part of Futurisk's signature sound, stirring up the No Wave styles that also influenced us at the time. It was also a pleasure to hear Tom Furse's Moroder-esque electropunk take, sounding like a missing track from a late 1970′s sci-fi flick and finally Complexxion's track with the feel and approach of Arthur Baker, Martin Rushent, Daniel Miller and Kraftwerk of course, all of which were big influences on the members of Futurisk."
- Jeremy Kolosine (founding member of Futurisk)
Minimal Wave's Veronica Vasicka explains the concept further:
How did you come across Futurisk?
"I first heard their song 'Army Now' on a mix tape given to me from a friend. I immediately fell in love with it. Futurisk can be both synthpunk and disco at times. I like this aspect of their music because it's rare to find a band that can do both. They were quite ahead of their time and daring to incorporate drum machines and synths into their songs, considering their roots, which were more punk oriented. So they weren't afraid to evolve and create unique music that challenged the way that electronic music was being viewed at the time."
How did the remix project come together?
"The remix project came about spontaneously. When Jeremy and I transferred the audio reels for some of the songs on the album, we realized how great the quality of those particular recordings were. We started talking about the remix idea at that point (2009) but it didn't come together until late last year. I started asking some friends if they wanted to try something for fun, and then some incredible mixes resulted. At that point, I decided to ask Chris Carter, someone who I've admired since my teens and after he agreed, I was certain that the remix EP would be officially released."
More info and press pack available here.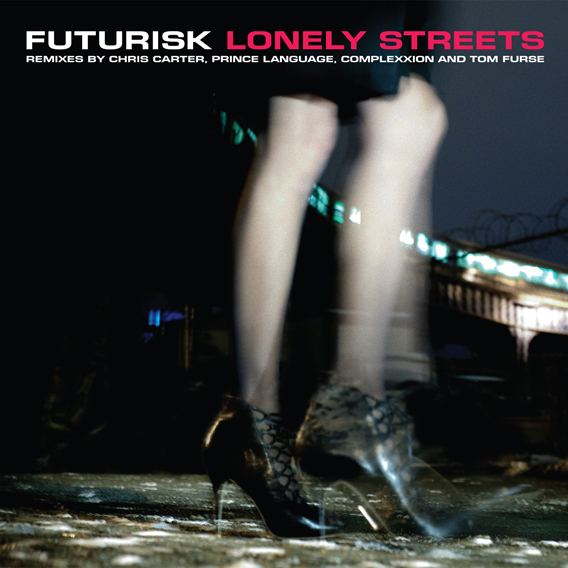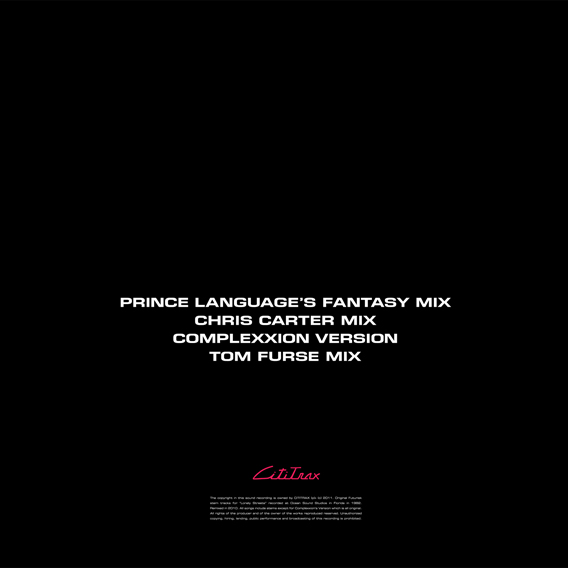 Lonely Streets - Prince Language's Fantasy Mix (sample)
Lonely Streets - Chris Carter Mix (sample)
Lonely Streets - Complexxion Version (sample)
Lonely Streets - Tom Furse Mix (sample)